The table is now set.
At 9 AM on June 12, at the swank Capella Hotel on Singapore's Sentosa Island, President Donald Trump will shake the hand of Chairman Kim Jong Un and shatter decades of hostility and open warfare between the United States and North Korea. If all goes well, their summit, which was almost cancelled less than two weeks ago, could bring a final curtain down on the Korean War and lead to an unprecedented peace process for the 75 million people in North and South Korea.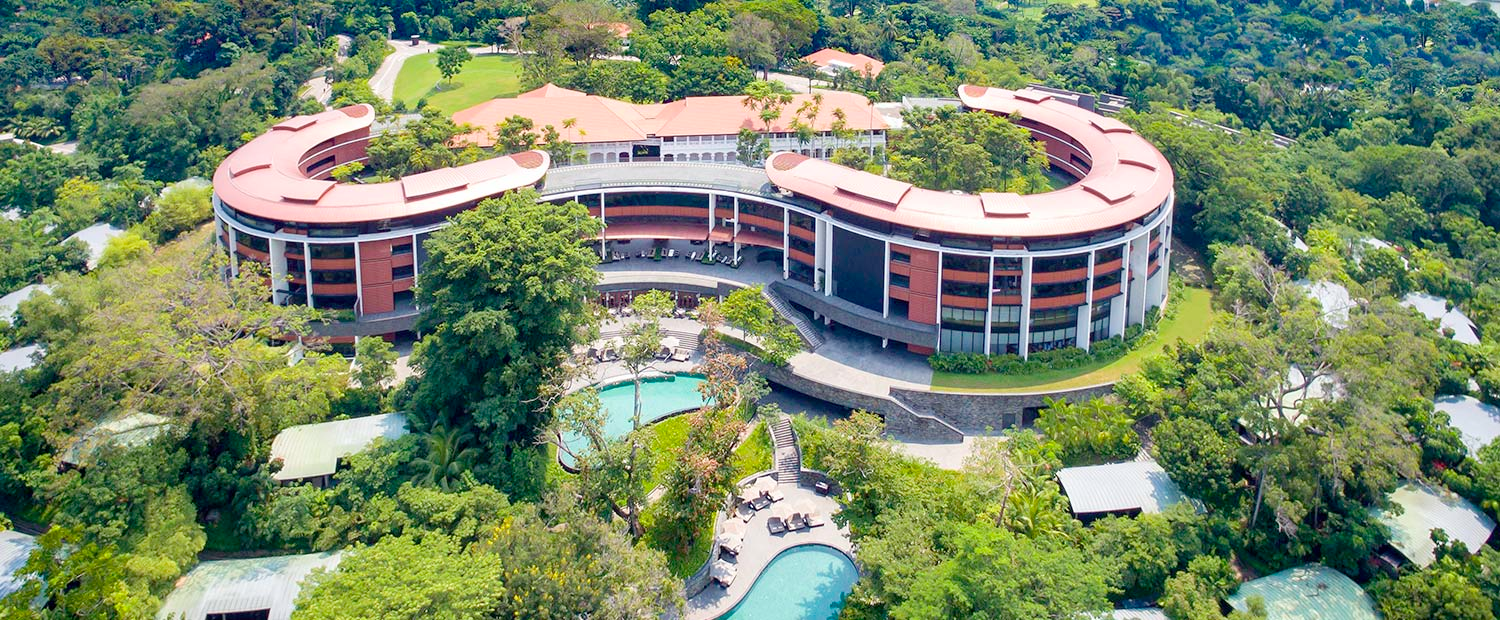 What's at stake at the Singapore summit?
Both the United States and North Korea have a lot riding on the summit. For Trump, it's a chance to accomplish what no other US president has been able to do for over three decades: stop North Korea's nuclear weapons program and forge a new relationship with the country it nearly destroyed in the 1950s in one of the most costly bombing campaigns in history.
The Singapore summit "will be a beginning," Trump declared last Friday after meeting at the White House with Kim Yong-chol, Kim's top adviser and a former spy chief. "I've never said it happens in one meeting. You're talking about years of hostility; years of problems; years of, really, hatred." Despite all that, "I think you're going to have a very positive result in the end," he said. By Tuesday, a week before the big handshake, he was almost euphoric. "Meeting in Singapore with North Korea will hopefully be the start of something big...we will soon see!" he tweeted out.
▲ U.S. President Donald Trump's tweet on June 5th
Although Trump's decision to meet with Kim has been greeted with derision in some quarters of the US foreign policy community, those with expertise in diplomacy and with North Korean strategy applaud his moves.
I really think this is a big deal, and I don't think they're getting enough credit for the fact that the administration and the President have up-ended this whole notion that engagement with an adversary is a reward and it should be avoided at all costs.
Suzanne DiMaggio, a negotiator who meets regularly with North Korean diplomats, said at a briefing Monday at the 38 North/Stimson Center in Washington.
"Instead, they've made it clear that meeting with an adversary, probably our greatest adversary at the moment, at least in the President's mind, is not viewed as a concession," said DiMaggio, who was interviewed about North Korea's negotiating practices by Newstapa last December. "So, this is a welcome turn to diplomacy, to resolve the whole range of issues we have with Pyongyang."
For Kim, it's an opportunity to end decades of what North Korea has called for years America's "hostile policy."
That would include the US nuclear weapons ready to be fired from warships and fighter planes in Japan, Okinawa and Guam; the crippling economic sanctions imposed by the UN and a US embargo stretching back to 1953; and annual military exercises that train US and South Korean soldiers in aggressive invasion and regime change tactics. And by agreeing to eventual denuclearization, he may have found his best chance to normalize political and economic ties with the United States, leading the way to his own recognition as a national leader and a greater place for North Korea on the global stage.
Why did Trump change his mind after cancelling the summit?
Kim has yet to talk publicly of his meeting with Trump. But his views were without a doubt reflected in the remarkable letter sent to the US president by Kim Kye Gwan, North Korea's first vice-minister of foreign affairs, in a published statement in KCNA on May 25. The article was written, apparently at the chairman's request, a day after Trump stunned North and South Korea by angrily cancelling the summit over the tongue-lashing given to his vice president, Mike Pence, by Choe Son-hui, North Korea's deputy foreign minister.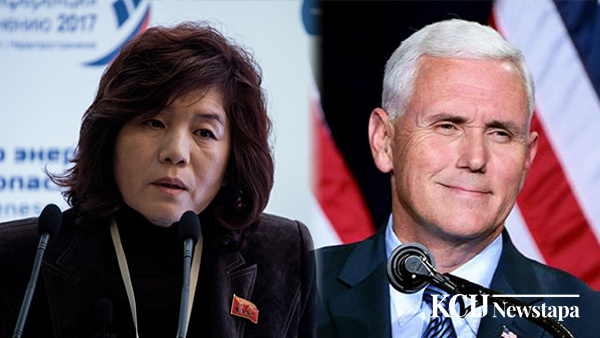 But Kim Kye Gwan's conciliatory letter the next day convinced Trump that his earlier cancellation was a mistake, and the summit was back on. The US president must have been especially struck by these words. "We have inwardly highly appreciated President Trump for having made the bold decision [to meet], which any other US president dared not," Kim wrote for KCNA. "We remain unchanged in our goal and will to do everything we could for peace and stability of the Korean peninsula and humankind."
As far as the historic DPRK-U.S. summit is concerned, we have inwardly highly appreciated President Trump for having made the bold decision, which any other U.S. presidents dared not, and made efforts for such a crucial event as the summit.
It is hard to guess the reasons. It could be that he lacked the will for the summit or he might not have felt confident. But for our part, we have exerted sincere efforts, raising hope that the historic DPRK-U.S. summit meeting and talks themselves would mark a meaningful starting point for peace and security in the region and the world and the improvement of the bilateral relations as the first step forward to settling the issue through dialogue.
And, like Trump, he agreed that the process might take a few years. "The first meeting would not solve all, but solving even one at a time in a phased way would make the relations get better rather than making them get worse," he said. Thus, both leaders have considerably scaled back expectations for an all-encompassing peace and disarmament agreement, and jointly view Singapore as the start of a protracted series of negotiations leading, in the US view, with a final agreement on denuclearization.
Optimism in South Korea, while Washington's Korea experts remain pessimistic
The stakes are also high for President Moon Jae-in and the South Korean people who have energetically backed his diplomacy. A successful Singapore summit will fulfill the commitment Moon made during his election campaign last year - which I observed from Gwangju - to reduce military tensions between North and South and end a nuclear crisis that threatened to plunge the peninsula into another catastrophic war.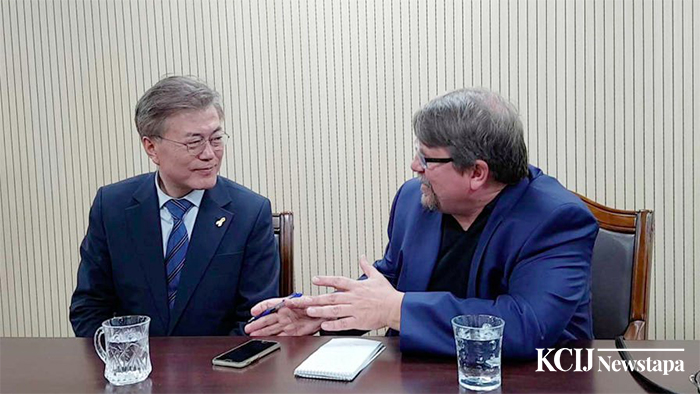 The summit also extends the promise made by Moon and Kim in their Panmunjom Declaration of April 27 to bring "an end to the current unnatural state of armistice and establishing a robust peace regime" involving the two Koreas, the United States and China. In a sign of how important Singapore is to this process, there have been reports that President Moon could fly to the city on the 13th to stand with Trump and Kim and jointly declare an agreement to end the Korean War.
Whatever happens between the US and North Korea, Moon and Kim appear to be on the verge of a new era in inter-Korean relations. In recent days, Trump has said that he expects both China and Japan to provide economic support to North Korea, as well as South Korea. "I think they really want to see something great happen [in North Korea]," he said during his meeting with Kim Yong Chol. "Japan does, South Korea does, and I think China does. But that's their neighborhood; it's not our neighborhood." But the real economic growth could be generated within Korea, says Loretta Napoleoni, an Italian financial analyst and the author of THE COUNTRY WE LOVE TO HATE, a book about North Korea's relationship with the United States and other Western countries.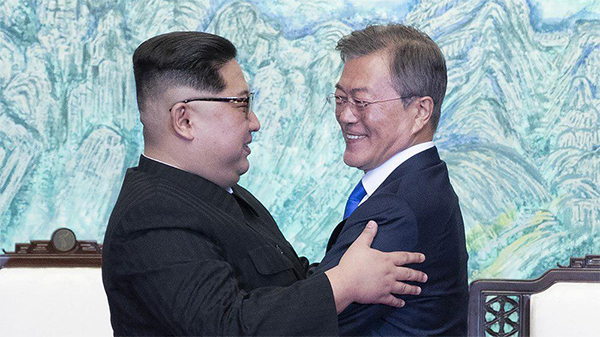 In an interview via Skype from Italy, Napoleoni told Newstapa that the peace and reconciliation process started by Moon and Kim could be the beginning of a new historical phase in which a more united Korea emerges as an Asian powerhouse and even challenges Japan as an equal or even superior political and economic force. This could happen if North and Korea build their own national trade zone "similar to the EU," said Napoleoni, who once analyzed the North Korean economy for a Russian bank. Such a combination, she said, "will completely smash Japan in 1,000 pieces. Japan will be absolutely unable to compete. That's why this is a win-win situation for both Kim and Moon."
The possibilities of such a peace, and the benefits it would bring to both sides of the DMZ, has captivated many Koreans. The feeling of joy and optimism over the US-Korean diplomacy was captured in a photograph in Korean newspapers over the weekend of a Korean war veteran holding a train ticket from Seoul to Pyongyang during a "Peace Rail" event sponsored by Korail and pro-unification organizations. The train, of course, ended its trip at Dorasan Station in Paju, near the DMZ, which once served as a pass-through for cargo and passengers heading for the Gaesong Industrial Zone. But it represented the hopes many people have that the June 12 summit will be a watershed event in ending Korea's division.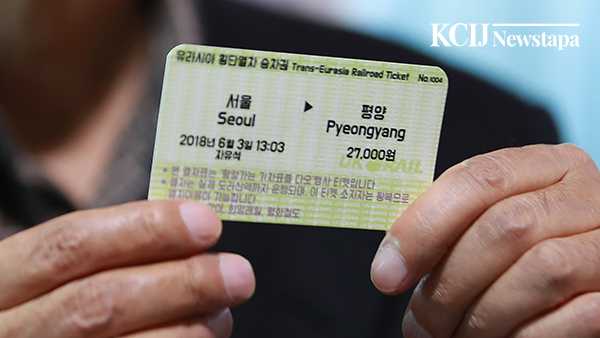 In contrast, there is little enthusiasm in Washington about the upcoming summit and the possibility of a peace treaty to end the Korean War. For the most part, the Washington intelligentsia and the North Korea "experts" believe that an agreement to end the war would be premature before Kim Jong Un has completely denuclearized. They also argue that, so far, Trump has given up too much to Kim in terms of granting him the prestige of a face-to-face meeting without firm commitments from him on the US demand for "complete, verifiable, irreversible denuclearization," or CVID.
As usual, the most prominent of those critics has been Victor Cha of the Center for Strategic and International Studies and the man Trump almost appointed to be US ambassador to South Korea a few months ago. Cha set the tone on June 1st with this post, which was retweeted almost 400 times: South Koreans "are moving too fast," he said, "trying to box US in." A peace agreement, moreover "will cause [South Korea] and China to rush to fund [North Korea] infrastructure projects. All without real denuke. What could possibly go wrong?" His line that a peace agreement is premature without denuclearization (which he repeated on Tuesday morning in testimony before Congress) was echoed on last Sunday's talk shows.
▲ Victor Cha's tweet on June 1st, claiming that a peace agreement is premature without denuclearization.
The strongest statement came from Jung Pak, a Korean-American former CIA officer who now analyzes North Korea for the Brookings Institution. "We have to remember that we can't have peace on the Korean Peninsula without denuclearization of North Korea, and that peace without denuclearization is going to be a fake peace," she said on the CBS show "Face the Nation." The opposition of the North Korea "experts" to a "premature" peace treaty is likely to continue through next week.
It remains to be seen if Trump and Kim - who will be encouraged in Singapore by basketball icon Dennis Rodman – can hammer out a strong enough agreement to satisfy their internal critics as well as South Korea. Whatever happens, I will be there in Singapore reporting from the scene for Newstapa, with coverage of it all – the good, the bad and the ugly.