Among Korean individuals identified in the Paradise Papers, KCIJ-Newstapa found a chairman of a resort company, a lawyer, a head doctor for a famous eye clinic, and brothers who own a building in one of the most expensive parts in central Seoul.
With different background, these Koreans all shared two common features: Made a massive amount of money after a great success in their field of specialty, and made a shell company in an offshore tax haven in places like the Cayman Islands and Bermuda.
What led them make a company in a tax haven?
1. "From No Specific Reasons" - Chairman of a Resort Company and a Lawyer
British Cayman Islands is a beautiful vacation spot located south of Cuba in the Caribbean Sea.
While analyzing documents leaked from a Bermuda-based law firm Appleby, KCIJ-Newstapa came across with a company 'Star Line Inc.' which was established in 2008 in the Cayman Islands.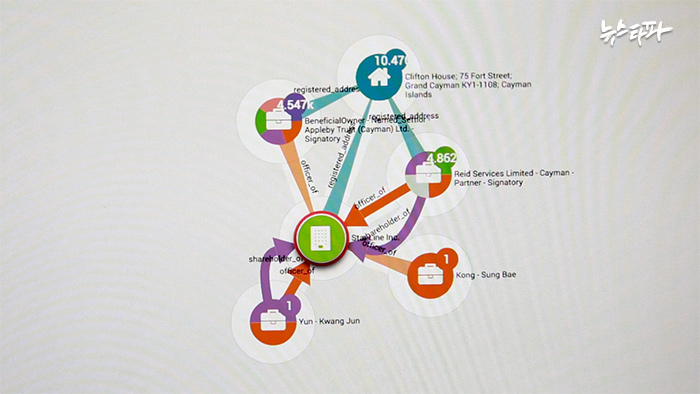 Yun Kwangjun and Kong Sungbae appeared as this company's shareholder, director and officer. After an extensive investigations, we found that Yun was Chairman and CEO of Star Line, a company that operates and lease resort facilities.
Yun is one of Korea's most representative start-up legends. Established a mobile phone parts developer called FCI in 1998, he then made it to a so-called 'jackpot' after selling the company's shares worth 100 billion won (currently $89.3 million) to a NASDAQ-listed company in 2007.After a year of the sell-off, Yun incorporated a shell company named 'Star Line' in the Cayman Islands.
"Back then, I incorporated a shell company, thinking of doing an overseas business after selling the [mobile phone parts] company," Yun said at an interview with KCIJ-Newstapa.
He explained that he has done nothing with the Cayman-based Star Line, other than using it to purchase a golf club membership in China in 2008.
He showed a foreign direct investment (FDI) registration document to KCIJ, arguing that he reported this as a FDI transaction to the Korean authorities.
When asked why he picked the Cayman Island, a tax haven, as a place to open a company, Yun answered: "There was no particular reason. I mean, the Cayman or British Virgin Islands (BVI) is the most popular place as a tax haven."
Another Korean who appears on Star Line-related documents was Kong Sungbae, the head lawyer at Trust Lifestyle, a law firm specializing in real-estate transactions.
When asked his relationship with the shell company, Kong explained that his task involving Yun was complete after introducing him to the Bermuda-based law firm Appleby, hence he doesn't know anything about Star Line.
According to documents leaked from Appleby, Kong was found to have registered his own address as the Cayman-based Star Line's billing and contact addresses, and have paid an administrative fees for the shell company.
When making the shell company, Kong was also found to have requested the Cayman-based Appleby lawyer in an email to put himself as the party to contracts involving Star Line.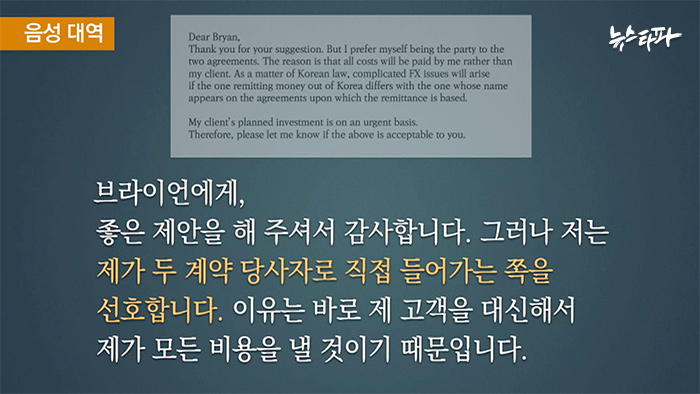 "My client's planned investment is on an urgent basis," Kong mentioned in the email. This largely contradicts Yun's argument that he used the shell company only once when purchasing a golf club membership.
On the contradictory arguments, Kong answered that he "doesn't remember the email in great detail."
Star Line's annual report, which Appleby submitted to the Cayman Islands' tax authority, states that 'All bearer shares are kept by a custodian.'
Bearer shares have been widely used as a way to conceal the identity of a company's owner. As bearer shares are frequently used as a scheme in transactions like money laundering, they are on a trend of abolishment in many countries including Korea.
Yun explained that the Star Line in Cayman has never issued bearer shares.
2. "Made It on a Trip" - A Famous Eye Surgeon
The Paradise Papers included Lee Kyungheon, head eye surgeon of Busan St. Mary's Eye Hospital, a widely known eye clinic in regions of Busan, Ulsan and South Gyeongsang Province.
Lee was listed as co-directors and shareholders with a Korean-American couple, both of whom are eye surgeons in the U.S.
When KCIJ-Newstapa asked this question to Lee's hospital, the hospital said "he went on a trip and made a company."
This is a similar answer KCIJ-Newstapa heard from a Seolleongtang (Ox bone soup) restaurant owner, while investigating the Panama Papers last year.
Like Lee, the restaurant owner explained that she "signed something while traveling Singapore with friends."
However, this offshore tax haven, which she claimed to have incorporated while traveling there, was identified to have been utilized for a total of 135 billion won ($120.42 million) illegal offshore deposit and money laundering, according to investigations by KCIJ-Newstapa and the Korea Customs Service.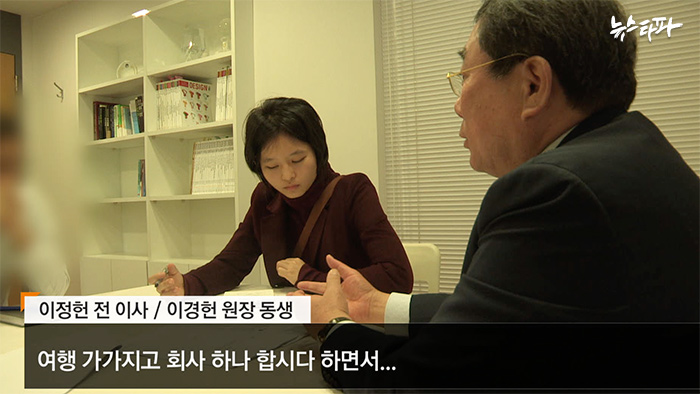 Lee Jeongheon, the younger brother of Kyungheon who explained that his elder brother incorporated the company while simply traveling Bermuda, said he was in charge of financial affairs at the Busan St. Mary Eye Hospital from 1994 to 2009.
When asked about the purpose of the Bermuda company, Jeongheon at first answered "it was to managing lecture fees Kyungheon received from overseas."
However, he later changed his words explaining that the company did a trading business, and that he doesn't know much in detail because the eye doctor couple took a lead in its operation.
KCIJ-Newstapa contacted the Atlanta-based Korean-American doctor couple who also had their names listed in the shell company via phone and email, but never heard back from them.
3. "It's not illegal but it's better to keep it hush-hush." - Yang Brothers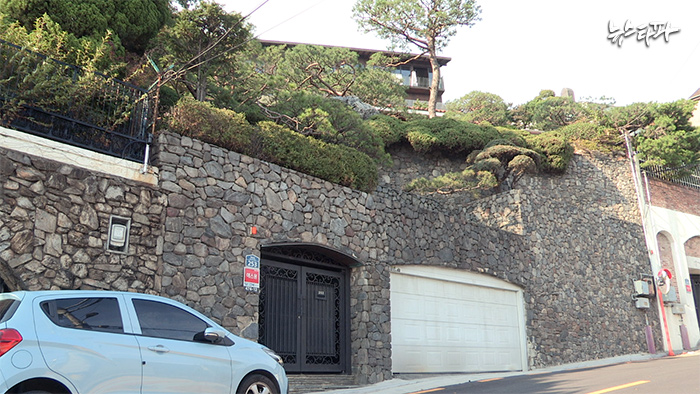 KCIJ-Newstapa investigated the third shell company called 'Lovestone International,' incorporated in Bermuda and now owns a luxurious mansion in Pyeongchang-dong and a property in the very center of Myeong-dong, central Seoul.
In 1998, Yang Sunghwa, Yang Sung-il and Yang Sung-ern -- seemingly three brothers -- were registered as co-shareholders and co-directors at this company.
This shell company registered another address in Seoul as a mailing address, which was identified as a firm that administers Taeyang Building, a property located in the very center of Myeong-dong, central Seoul.The Yang family has owned Taeyang Building since 1966, and the building is now registered under a company owned by Sung-il, the eldest brother.
We asked Sung-il why he and his brothers established a shell company in Bermuda.
He said his youngest brother Sunghwa, who holds permanent residence in the U.S., used this company to avoid taxation in the U.S. He also explained that it is obvious for [Koreans] with permanent residency to avoid American tax."Frankly speaking, there are no U.S. green card holders who actually report their Korean assets to the U.S. tax authority," Sung-il said at an interview with KCIJ-Newstapa.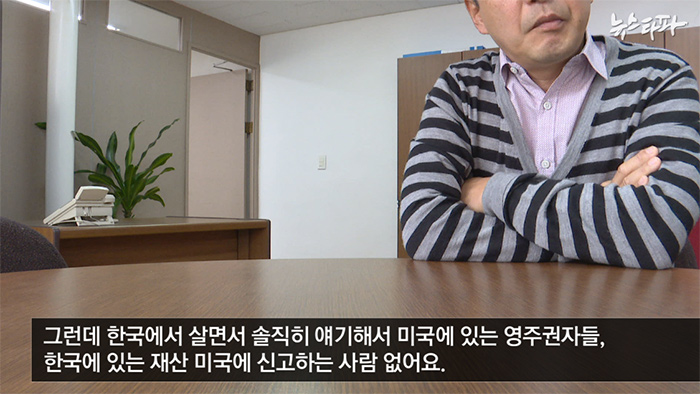 Another shareholder and director of this shell company Sung-ern, the second among the three brothers, also acknowledged that his younger brother set up the shell company in Bermuda to avoid taxation in the U.S.
However, he failed to explain why the two elder brothers joined Sunghwa's shell company as co-shareholders and co-directors.
KCIJ-Newstapa tried to reach out to Sunghwa by leaving a letter at his house, but we never heard back from him.